Contact Us
For more information about our program, please contact Kim Watkins, our program coordinator, at (352) 333-5168.
How to apply
ERAS: 1101100201
NRMP: 1587110C1
Welcome From Our Program Director
Thank you for stopping by to learn about our unique program at North Florida Regional Medical Center! We are a 523-bed hospital including a comprehensive stroke program and a Chest Pain center for a very large catch area. We are also a referral center and have the honor to care for patients in the 14 surrounding counties.
I am proud to be a part of the team at North Florida EM. My job would be impossible without the full commitment of the faculty! Our culture is of a community hospital where our residents and faculty work alongside like family. Mentoring "families", individualized learning plans, and flipped classrooms provide residents the support they need to push themselves and care for their patients while feeling supported. Our job as faculty is to help our residents thrive while they become the best emergency physicians they can be. There are no competing learners in our department, no more bell curves for our residents and no more competing with their colleagues.
What do residents get when they train here? Exceptional training with lots of very sick patients, tons of un-opposed procedures, the Difficult Airway Course (every year!), one-on-one learning, dedicated faculty and a family! Please contact us with any questions! Making a choice of which residency to go to is a big deal. Join us in multiple info sessions (posted on our IG account @NorthFloridaEM)! We look forward to meeting you during interview season!
Robyn Hoelle MD
Program Director
*** INTERVIEW – STATE OF EMERGENCY ***
Our area was one of the first hotspots in Florida during the Delta Variant surge. We have been over capacity in the hospital for almost a month and have opened multiple new ICU areas to accommodate our patients. At this time, we will only be scheduling VIRTUAL interviews. This is extremely disappointing to me, as I enjoy sharing our program with students in person. Your health and the health of our residents, faculty and patients must be my top priority. We will reassess in January and will consider an open house opportunity if the conditions are safer.
Mission Statement
The North Florida Regional Medical Center Emergency Medicine Residency Program's mission is to develop the next generation of physicians and physician leaders. As a part of HCA Healthcare, we are driven by a single mission: Above all else, we are committed to the care and improvement of human life.
This program is designed to offer residents a rewarding, educational environment where residents are provided individualized learning opportunities by faculty and staff who support and sustain one another throughout quality care delivery. Our faculty are committed to ensuring the residents' clinical experience and educational needs are fulfilled while expanding residents' perspectives to be inclusive of cultures, values, and ideals.
Program Overview
We are a three-year program dedicated to providing an environment where our residents thrive. How do we do this?
We systematically nurture a culture of support!
Residents do not compete against each other at work. Sharing resources, coaching each other up and pooling experiences through sessions during conference are all examples on how we are team driven. Residents have a mentoring 'family' and individualized learning plans. They get pooled feedback from their faculty mentors regularly and are able to use this support network to grow as emergency physicians.
We provide a fantastic experience in our department!
We are a referral center, have three busy EDs to rotate through and an engaged and dedicated faculty to provide supervision! Never once have we had locums in our departments! Never have we had competing services in our department! Every procedure belongs to us! Our acuity is higher than every other hospital in the North Florida Division! Our nursing team members work very closely with the physicians and we build great relationships between residents and nursing starting day one.
We care about our program, our residents and their future!
"Wellness" in our program is not just two days a year out on a field trip and a lecture on circadian rhythms. Wellness includes an integrated curriculum, storytelling sessions, shift scheduling to incorporate important family events, and creating a culture where we all look forward to coming to work. Residents are encouraged to be healthy by balancing an intense work schedule with other domains of their lives.
We strive to graduate EM physicians that we, not only would want to be our colleagues, but also to take care of our own families! Now that is a compelling goal. I invite you to explore our program further! You can find information and get to know us on Instagram and Twitter @NorthFloridaEM.
Get to Know the Team
Robyn Hoelle, MD Program Director
---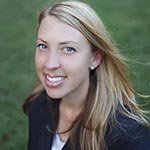 Curriculum & Rotation Schedule
Our expertly crafted programs are designed to provide resident physicians with all the experiences and training necessary for professional success.
Conference Schedule
We have 5 hours of protected conference time per week. The faculty covers the Emergency Department so you can attend conference! The didactic curriculum repeats on an 18-month cycle, so residents will have all content presented to them twice during the course of their residency. We use many models of interactive learning including problem-based learning, small-group sessions, simulation, written board review, oral board review, assigned educator roles, as well as, traditional lectures. We also incorporate newer FOAMEd (Free Open Access Medical Education) resources for home study and asynchronous learning models. Each resident is be provided with a laptop for home-use and bedside medical applications.
Salary & Benefits Information
Salary
The following stipends are for fiscal year 2021–2022 and may differ from future years' stipends.
| | |
| --- | --- |
| Year | Amount |
| PGY1 | $55,267 |
| PGY2 | $56,819 |
| PGY3 | $58,587 |
Benefits
Leave
PGY1: 3 weeks (5 working days plus weekend) per academic year
PGY2: 4 weeks (5 working days plus weekend) per academic year
PGY3: 4 weeks (5 working days plus weekend) per academic year
10 days paid sick time per year
Insurance:
The Human Resources website for UCF provides many details of the types of insurance provided to residents.
Low cost medical and dental coverage for both residents and family
Disability policy will be provided along with the option to purchase additional coverage
Residents are automatically enrolled in a life insurance policy that offers a basic life benefit of $25,000
Professional liability insurance is provided
Retirement
401 (a) FICA Alternative Plan
Malpractice coverage
Residents are provided with Professional Liability Coverage for $200,000/$1,000,000.
Licensing/DEA
The cost for training licenses in the state of Florida will be paid by the program. Residents receive a "fee exempt" DEA certificate during their training, which can only be used at training sites.
Life support training
NRP, BLS, ACLS, and PALS training and certifications are covered by the program.
More BENEFITS
iPhone and Laptop issued to each resident
Parking is on campus, close to the hospital and free to residents
Travel and registration for external conference attendance such as ACEP attendance.
Meals (really good meals!) provided for didactics
Residents have 'Knight Bites': $100 stipend per month to buy food and drinks at the cafeteria, The Sandwich Shop and the hospital coffee shop. The balance carries over month to month if not used.
EM residents also have food and drinks provided for them in the ED from our 'Resident Fridge'.
The Difficult Airway Course® each year
One lab coat intern year
Five pairs of scrubs first year and 2 pairs each year after
Residency Jacket
A robust Employee Assistance Plan is provided for group or individual therapy as needed
Question Bank access to Hippo EM, Peer, and Rosh.
Full Board Review Course
Meals/snacks
Residents are provided breakfast during educational activities and lunch if activities carry over the lunch hour. There are frozen meals and a stocked refrigerator for residents while on-call. Residents can use their knight bites in the cafeteria at a 25% discount.
Resident call rooms
The call rooms located in the basement of the Women's Center are dedicated to the use of the residents. There are 11 call rooms and several shower facilities available.
VPN accounts
VPN accounts for home access to our hospital's medical records and library resources.
Instagram: northfloridaem
Twitter: @northfloridaem