Contact Us
For more information about our program, please contact Kim Watkins, our program coordinator, at (352) 333-5168.
How to apply
ERAS: 1101100201
NRMP: 1587110C1
Mission Statement
The North Florida Regional Medical Center Emergency Medicine Residency Program's mission is to develop the next generation of physicians and physician leaders. As a part of HCA Healthcare, we are driven by a single mission: Above all else, we are committed to the care and improvement of human life.
This program is designed to offer residents a rewarding, educational environment where residents are provided individualized learning opportunities by faculty and staff who support and sustain one another throughout quality care delivery. Our faculty are committed to ensuring the residents' clinical experience and educational needs are fulfilled while expanding residents' perspectives to be inclusive of cultures, values, and ideals.
Program Overview
The North Florida Emergency Medicine Residency Program strives to create an inclusive educational environment to prepare physicians with the knowledge, skills, and attitude needed to provide excellent and compassionate patient care in the field of emergency medicine.
Emphasis is on the humane application of scientific knowledge and preparation of graduates for responsiveness to the needs of individuals and the surrounding community including advocating for equity and justice.
Get to Know the Team
Robyn Hoelle, MD Program Director
---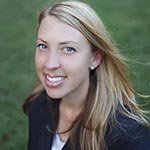 Curriculum & Rotation Schedule
Our expertly crafted programs are designed to provide resident physicians with all the experiences and training necessary for professional success.
Conference Schedule
There will be five hours of protected conference time per week.
The didactic curriculum will repeat on an 18-month cycle, so each resident will have all content presented to them twice during the course of their residency.
We will use many models of interactive learning including problem-based learning, small-group sessions, simulation, written board review, oral board review, assigned educator roles as well as traditional lectures.
We also will be incorporating newer FOAMed (Free Open Access Medical Education) resources for home study and asynchronous learning models. Each resident will be provided with an iPad Pro for home use and bedside medical applications.
Salary & Benefits Information
Salary
The following stipends are for fiscal year 2020–2021 and may differ from future years' stipends.
| | |
| --- | --- |
| Year | Amount |
| PGY1 | $55,267 |
| PGY2 | $56,819 |
| PGY3 | $58,587 |
Benefits
Leave
15 days paid vacation per year for PGY1 residents
20 days paid vacation per year for PGY2 and PGY3 residents
Denial of a specific request for vacation is a leadership decision on the part of the officers of the program and is not considered a grievance
10 days paid sick time per year
Up to 5 days continuing education (PGY2 and PGY3 for conference attendance, fellowship interviews, board review, etc.)
Step 3: PGY1 residents receive two days off for the exam plus one travel day if required
Up to three months may be taken for personal/family emergencies (FMLA). Salaries/benefits are stopped during this time and you may be required to make up this time at the end of your residency.
It is strongly encouraged that residents review the board eligibility requirements for their own specialty. Many boards require 33 months of training. Paid leave (e.g., vacation, sick) cannot be accumulated or carried over from contract year to contract year. It is at the discretion of the program director to require verification from a clinical provider.
Insurance:
The Human Resources website for UCF provides many details of the types of insurance provided to residents.
Medical insurance
Disability insurance
Life insurance
Dental insurance
Other supplemental policies
Malpractice coverage
Residents are provided with Professional Liability Coverage for $200,000/$1,000,000.
Technology devices
Residents will be issued an iPhone and laptop. Items will be returned at the conclusion of the residency.
Licensing/DEA
The cost for training licenses in the state of Florida will be paid by the program. Residents receive a "fee exempt" DEA certificate during their training, which can only be used at training sites.
Life support training
Costs incurred for obtaining required life support training (basic life support, pediatric advanced life support, neonatal resuscitation program and advanced trauma life support), including any required renewals are covered by the program.
Parking
Residents may park in any area that is not designated as patient/visitor or physician parking. This includes available spaces with the covered parking structures.
Meals/snacks
Residents are provided lunch during most educational activities that occur over the lunch hour. There are frozen meals and a stocked refrigerator for residents while on-call. Residents may purchase meals in the cafeteria at a 25% discount.
Resident call rooms
The call rooms located in the basement of the Women's Center are dedicated to the use of the residents. There are 11 call rooms and several shower facilities available.
VPN accounts
VPN accounts for home access to our hospital's medical records and library resources.
Instagram: northfloridaem
Twitter: @northfloridaem