To locate us in ERAS, please use 1101100201.
To locate us in NRMP, please use 1587110C1
Welcome to the North Florida Emergency Medicine Residency Program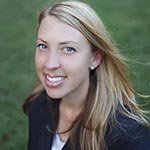 Robyn Hoelle, MD, FACEP
Program Director
Tami Vega, MD, FACEP
Associate Program Director
We are a new program and excited to be crafting a state-of-the-art clinical training program. Our program is a 3-year Emergency Medicine residency in a busy, successful, and high-acuity Emergency Department.
Our program emphasizes clinical excellence and gives residents the foundations to succeed. Our curriculum is crafted around problem-based learning and online-resource utilization. Adult learners will have didactics, FOAMED integration, small group scenarios and their own educator roles to augment their learning. All didactics are focused on emphasizing what you need to know when practicing high-quality Emergency Medicine in the real world. Our clinical faculty are experienced and each provides unique expertise. We have a Fellowship-trained Ultrasound Director, a multi-county EMS Director, and highly-involved Medical Director.
We have a rigorous Medical Student experience available to student applicants! Our faculty and residents are looking forward to applicants for the next class. Contact us to learn more about the North Florida Emergency Medicine Residency Program!
Sincerely,
Robyn Hoelle, MD, FACEP
Associate Professor
Residency Program Director
Chairman of Emergency Medicine
Tami Vega, MD, FACEP
Assistant Professor
Associate Program Director
Program Highlights
Busy, high acuity patient population with 44% of patients requiring admission.
Stable, talented and dedicated faculty. Practicing in our ED for the last 30 years, our faculty are successful and committed to your success.
Fellowship-trained Ultrasound Director to guide you through a rigorous US curriculum with hands-on experience turning into expertise.
Faculty includes an EMS Director managing 3 local EMS systems.
Active Research resource team with engaged director providing opportunities for involvement on all levels of research.
A Medical Director with corporate level expertise on successful EM processes.