To locate us in ERAS, please use 1101100201.
To locate us in NRMP, please use 1587110C1
We're in this together! A whole new interview process? Bring it on!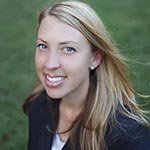 Robyn Hoelle, MD, FACEP
Program Director
Tami Vega, MD, FACEP
Associate Program Director
Due to COVID-19 the traditional EM residency match process will be virtual for this season! All EM interviews will be virtual for this season! If you want to read more about the guidance and background information leading to this radical change check out the Coalition for Physician Accountability Workgroup's Recommendations and the EM Consensus Statement on the 2020-2021 Residency Application Process.
When faced with the big decision of where to train, you need to be informed and ready to make the best decision possible. Here at North Florida EM, we are reaching out to the medical student community in different ways to try and show what it is like to be a resident here. We are also trying to reach out to help students understand the new process and how to put your best foot forward!
If you are a student trying to understand how the virtual interview process can affect your application and want to know more about how to navigate this interview season, consider joining FCEP's Medical Student Group's Facebook page. Our faculty have volunteered and are supplying the Florida Medical Students with informative lectures about the match process. Here is a list of the topics to be covered over the summer.
EM Residency Match 2020-2021: The Virtual Interview Update
How to get the best SLOE possible!
Creating your application for a virtual interview season
Which Program is Right for YOU: Assessing a program's fit for you in a virtual interview season
Virtual Interviewing: Tips you NEED to Know
NFEM will be accepting ERAS applications and will extend invitations to interview through thalamusgme.com. All of our interviews (even for rotating students) will be conducted virtually. For more information about the interview process here at North Florida explore our Virtual Interview Process page.
Our goal is to provide you with a transparent view of what happens here at NFEM and to recruit motivated caring residents who want to be here! Let us know what we can do to achieve this goal!
Sincerely,
Robyn Hoelle, MD, FACEP
Associate Professor
Residency Program Director
Chairman of Emergency Medicine
Tami Vega, MD, FACEP
Assistant Professor
Associate Program Director
Program highlights
Busy, high acuity patient population with 44% of patients requiring admission.
Stable, talented and dedicated faculty. Practicing in our ED for the last 30 years, our faculty are successful and committed to your success.
Fellowship-trained Ultrasound Director to guide you through a rigorous US curriculum with hands-on experience turning into expertise.
Faculty includes an EMS Director managing 3 local EMS systems.
Active Research resource team with engaged director providing opportunities for involvement on all levels of research.
A Medical Director with corporate level expertise on successful EM processes.