To locate us in ERAS, please use 1201100730.
About Our Program
The primary goal of our Family Medicine program is to train fully competent and compassionate family physicians who are prepared to provide quality, comprehensive, and continuous primary medical care to families in our communities.
Family Medicine is not limited by a patient's age or sex, or by a particular organ system or disease entity. The fulfillment of this goal is influenced by the program's philosophy that Family Medicine is the cornerstone of medical practice. Being broad in scope and built upon a core of knowledge and skills derived from the traditional medical and surgical models, family medicine combines these traditional models with the behavioral and psychosocial models to develop a discipline that is able to care for the "whole person" and their family. Thus, the program offers a balanced educational experience to satisfy this goal and philosophy.
The curriculum is designed to provide the graduating physician with broad-based knowledge in traditional medical areas, including:
Internal Medicine
Pediatrics
Obstetrics
Gynecology
General Surgery
Psychiatry
This medical knowledge is combined with specialized training in aspects of behavioral health, including:
Interpersonal Communication
Family Dynamics
Cultural Awareness
Disease Prevention
Health Promotion
Community Medicine
Geriatrics
Behavioral and Psychosocial problem management
The curriculum also strives to develop the skills of the physician leader through the practice management portion of the program and by emphasizing the tenants of the Patient Centered Medical Home (PCMH).
Program Leadership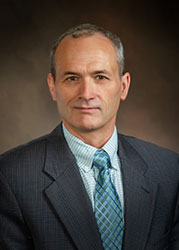 David M. Quillen, MD
Program Director
Family Medicine GME
Jennifer Jones, MD
Assistant Program Director
Physician/Instructor
Family Medicine GME
Shana Ninan
GME Program Coordinator
Family Medicine GME