HCA Graduate Medical Education in Association with the UCF College of Medicine
We believe the future of medicine begins in our communities. Our goal is to produce outstanding physicians who will meet the growing healthcare needs of our local residents. The purpose of the HCA GME program is to develop community-based programs with curriculums that provide residents with a broad and complete education in their chosen medical field.
Each curriculum is tailored to the individual resident's specific areas of interest, strengths and academic needs. Our programs are connected to North Florida Regional Healthcare, an organization centered around North Florida Regional Medical Center located in beautiful North Central Florida.
We are looking forward to showing you all that North Florida Regional Medical Center has to offer.
Our Program
Thank you for your interest in the Geriatric Medicine Fellowship at North Florida Regional Medical Center. Our fellowship has initial accreditation with the Accreditation Council for Graduate Medical Education (ACGME), and we will be accepting our first class in July 2018. The Geriatric Medicine Fellowship is a one year fellowship that seeks to train family medicine and/or internal medicine physicians in the various aspects of clinical geriatrics.
The goal of this program is to prepare graduates to be able to obtain board certification in geriatric medicine, and to be capable of excellent performance in geriatric care as practitioners, educators, administrators or directors of elder care facilities.
Program Leadership
Dr. Nannette Hoffman
Program Director, Geriatric Fellowship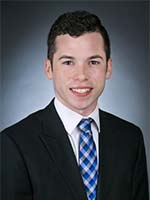 Travis Shepard
Program Coordinator, Geriatric Fellowship