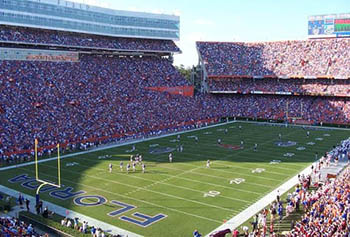 What makes Gainesville a great place to live?
Gainesville is centrally located in Florida with easy access to a variety of experiences found in few other places. The University of Florida, one of the biggest universities in the country, has made Gainesville much more cosmopolitan with access culture and life typically only found in much bigger cities. Despite this atmosphere, it still retains it's small town feel. Gainesville typically finds itself rated among the best places to live in the country due to it's low cost of living, good public school system, low crime rate, opportunities for small businesses, recreational opportunities, and excellent local culture.
In addition, there are many springs located within the area like the Ichetucknee Springs State Park, Ginnie Springs, Poe Springs, and Blue Springs. North Central Florida has the highest concentration of natural fresh water springs in the world! Gainesville also features several public parks, lakes, and walking trails.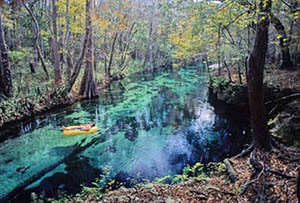 The city is surrounded by rural area and has a dense tree canopy boasting many different species. As a result, Gainesville has been named a "Tree City, USA" every year since 1982 by the National Arbor Day Foundation. In 2007, Gainesville was also ranked the #1 best city to live in the USA in Cities Ranked & Rated and one of the "best places to live and play" in the United States by National Geographic Adventure. Our city also has a low cost of living when compared to the rest of the nation, and as a bonus, there are no state taxes.
Gainesville is home to the University of Florida and Santa Fe College, giving it a college town feel mixed with many different cultures. As a result, Gainesville has a vibrant arts and entertainment atmosphere. There are several museums in the area like the Harn Museum of Art and the Florida Museum of Natural History. During the year, the city hosts The Springs Arts Festival and The Downtown Festival and Art Show where award winning and unique artwork are on display. The Gainesville area is also home to several theatres like The Hippodrome State Theatre, The Gainesville Community Playhouse, and the High Springs Playhouse. In addition, the city hosts the Gainesville Improv Festival and The Hoggetowne Medieval Faire. As if all these events were not enough to do, our city also has a vibrant music scene. There are several clubs throughout the city that provide live music venues. Some of these are The High Dive and The Florida Theatre. During the year, Gainesville is also host to The Fest which is a multi-venue underground music festival.
Come be a part of a community "where nature and culture meet." Please visit the websites below to learn more information about the Gainesville, FL area.