To locate us in ERAS, please use 1401100938.
Our Mission
The Internal Medicine Residency Program is a community-academic learning environment whose mission is to educate and train exceptional physicians in the discipline in medicine.
Our philosophy and curriculum incorporates a team approach to patient care and encourages progressive levels of independent decision making in order to prepare residents for fellowship training and medical practice.
Our collaborative relationship with physician practices and hospital clinical services ensures an ideal learning environment for professional practice and medical education.
Training & Education
The Internal Medicine Residency Program provides comprehensive and balanced educational training to prepare residents for careers in ambulatory primary care, hospital medicine, traditional internal medicine or fellowship training and board certification.
Our program recognizes the importance of training caring individuals who can practice their specialty while displaying knowledge the humanistic qualities that come with being an internal medicine physician.
We teach and incorporate basic science while making sure each resident understands the pathophysiology of disease. Residents will work with our physician team leadership analyzing and assimilating clinical data and applying evidence-based literature to determine the proper course of treatment for patients.
One of the goals of our GME Program is to impart future physicians the knowledge, skills and attitudes required to provide exceptional care in Internal Medicine. Residents will graduate with a clear understanding of the natural history of disease, the ability to select diagnostic tests appropriately and knowledge of best practices in providing cost-effective, evidence-based treatment.
Curriculum Schedule & Rotations
Our Internal Medicine Program is dedicated to providing the support and resources needed to become an exceptional physician.
We focus not only on the clinical exposure to your specialty but on the unique opportunities for personal and professional development that's built on a strong core of medical knowledge.
Our residents and faculty focus on 10 Curricular Initiatives:
Comprehensive and Integrated Core Curriculum
Learning in an Academic, Community-based medical center
Structured research curriculum
Evidence-based conferences
Inpatient and outpatient morning report
Program director's bedside teaching rounds
Skills modules
Signs images
EKG and radiology interpretation conferences
Mini-curriculum block
The program has adopted a 4+1 teaching block model design. Residents will spend four weeks of each block rotating with an inpatient service, emergency services, intensive care unit, or elective. During the one week of the five-week block, residents will rotate in ambulatory clinic seeing patients in the outpatient setting in the morning or afternoon.
During the first two years of training, residents learn the fundamentals in diagnosing disease and the appropriate selection of diagnostic studies. Rotations through sub-specialties occur throughout your training with up to 20 weeks during your third year. All rotations occur at North Florida Regional Medical Center or surrounding subspecialty practices.
Evaluation on each rotation is based on the content of the curriculum. All rotations follow the curriculum as the framework for resident teaching. This method assures a uniform experience and objective evaluation for all residents.
Inpatient Rotations
Inpatient rotations will provide the opportunity for exposure to a broad spectrum of disease in an environment emphasizing integrated healthcare delivery.
Residents will benefit from a schedule and training program that provides immediate feedback from instructors and with a better understanding of the complexity of care in an inpatient setting.
Inpatient Rotation Schedule
Continuity Clinic and Ambulatory Sub-Specialty Clinic (10 weeks)
Subspecialty Requirements* (10 weeks)

2 weeks each of Gastroenterology, Infectious Diseases, Nephrology, Psychiatry, Cardiology

Hospital Wards (21 weeks)
Critical Care (7 weeks)
Vacation/CME (3 weeks)
Procedure Rotation (1 week)
Continuity Clinic and Ambulatory Sub-Specialty Clinic (9 weeks)
Subspecialty Electives* (14 weeks)

2 weeks each of Palliative/Hospice, Geriatrics, Neurology, Dermatology, Hematology-Oncology, Pulmonary, Rheumatology

Hospital Wards (10 weeks)
Critical Care (7 weeks)
Night Float (4 weeks)
Research (4 weeks)
Vacation/CME (3 weeks)
Procedure Skills (1 week)
Continuity Clinic and Ambulatory Sub-Specialty Clinic (9 weeks)
Elective* (20 weeks)

2 weeks should include a rotation in gynecology and sports medicine

Emergency Medicine (4 weeks)
Hospital Wards (4 weeks)
Critical Care (4 weeks)
Night Float (4 weeks)
Vacation/CME (3 weeks)
Medical Consults (4 weeks)
Continuity Clinc
We have developed a rigorous primary care academic curriculum designed to teach topics emphasizing the most cost-effective, evidence-based, patient-centered approach.
Our goal is to train competent physicians proficient in diagnosing and managing diseases and to provide health maintenance in an office-based adult medicine practice.
Structured daily conferences will mirror the core curriculum with a focus on medical conditions seen predominately in the outpatient setting. Other topic areas will emphasize preoperative medical management, screening, immunizations, identifying risk factors for disease and preventative health care.
Internal Medicine Program Leadership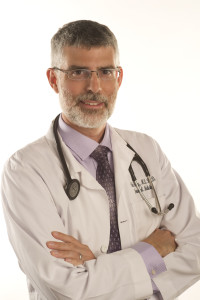 Christopher Bray, MD, PhD
Program Director
Internal Medicine GME
Susan Major
Program Coordinator
---
Current Residents
North Florida Regional Medical Center Introduces Our Internal Medicine Residents
Internal Medicine Residents 2017-2018 Post Graduate Year Two

Mohamad Al Kateb, MD

Sardar Alamzaib, MD

Muhannad Bahrami, MD

Shreyans Doshi, MD

Usama Hamdani, MD

Mohamad Hatahet, MD

Rasha Haykal, MD

Amr Idris, MD

Babbaljeet Kaur, MD

Vaibhav Rastogi, MD

Kanika Rathi, MD

Adeeb Sakkalaek, MD

Muzo Wu, MD, DSc

Fan Ye, MD, PhD

Mohamed Youniss, MD

Post Graduate Year One

Sad Alquadan, MD

Sharmeen Amin, MD

Frans Badenhorst, MD

Shalini Chaliki, MD

Kevin Chaung, MD

Hongchuan Coville, MD

Zhao Han, MD

Jing He, MD

Josue Hernandez-Pasos, MD

Suneetha Madhu, MD

Jawad Noor, MD

G. Papaioannou, MD, PhD

Syed Raza Shah, MD

Dong Wang, MD

Yanning Wang, MD