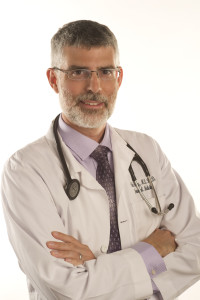 Dear Prospective Applicant,
The Gainesville Internal Medicine Residency Program in the University of Central Florida/HCA Healthcare Graduate Medical Education Consortium welcomes you to learn more about our training program. Our primary affiliated hospital is North Florida Regional Medical Center in Gainesville, Florida.
Our internal medicine residency program accepts applications from NRMP in the fall. Our program can be found in ERAS using NRMP #1587140C2. We have been ACGME accredited since 2015 and currently have full 10-year accreditation.
Our Monday interviews run from late October through mid-January
We match 20 residents to participate in our 3 year training program
Nearly all of the training occurs in Gainesville, Florida
We look forward to reviewing your ERAS application as well as letters of recommendation that are personally supportive of you and your fit for our program. We follow NRMP match regulations and we do not personally respond to requests (email, phone or otherwise) made by applicants or their surrogates outside of the application, interview and match process.
We will consider all applications; however, preference is given towards applicants from LCME or AOA accredited medical schools. We consider applicants from Caribbean schools including St. George, Trinity, Ross, and AUC. ECFMG candidates with valid J-1 visas or EADs are also considered.
Our typical candidate is one that has completed their USMLE Step 1 and 2 with scores of greater than 218/234 (or COMLEX scores of 458/484), passing on the first attempt.
A recent Step 3 score of greater than 220 is a mark of confidence that your clinical knowledge is strong and current and helps your application.
Your application should reflect engagement in scholarly activity (peer-reviewed publications preferred).
Priority is given to candidates 2 years or less from the end of medical school training unless a unique circumstance such as additional medical or graduate training or military service.
Individuals with strong interpersonal and communication skills is a requirement for our program. Additionally, we screen for applicants for willingness to work hard, accept feedback with humility, and show compassion towards patients.
We provide a solid foundation in general internal medicine, allowing you to follow any medicine fellowship path or generalist career path.
Our residents spend most of their time at North Florida Regional Medical Center interacting with faculty on our 25-plus rotation assignments.
Our program uses a 4+1 model which allows for 4 weeks of an uninterrupted rotation block interspersed with one week of uninterrupted continuity clinic. Our procedure rotation along with an on-site simulation lab experience allows lower risk preparation for all the procedures and emergency scenarios that you will encounter during your residency training. Our regular didactics prepare you for the independent practice of medicine as well as satisfying all the ACGME and ABIM requirements.
I'm looking forward to reading through your application and perhaps seeing you in person at the interview.
Best wishes,
Christopher L. Bray, MD, PhD
Program Director