Congratulations Dr. Diaz
We are very pleased to announce that Dr. Virmarie Diaz Fernandez, PGY 2, won third place in the Florida Psychiatric Society's John E. Adams Poster Competition for her poster on the Evaluation and Management of the LGBTQ+ Population! Congratulations to Dr. Diaz!!
---
Welcome Class of 2022
Our program filled our 8 spots through the NRMP Match. We are excited to welcome our incoming class of 2022 in July 2018!
Gaurav Agarwal
Valentine Anyiam
Olivia Gawrych
Rachael Griffin
Jonathan Hirschauer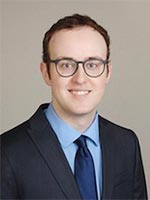 Alex Ledbetter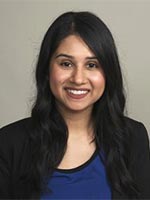 Kiran Malhi
Michelle Zamorano
---
Annual Florida Psychiatric Society Meeting
UCF HCA GME Consortium (Gainesville) Psychiatry Program will be attending the Annual Florida Psychiatric Society Meeting on April 13, 2018. Two of our residents will be in attendance with poster presentations.
---
ACOM's Annual Residency & Hospital Expo
Traci Wooden, our Psychiatry Residency Coordinator, will be in attendance at Alabama's College of Osteopathic Medicine Annual Residency and Hospital Expo on April 13, 2018. This event will be hosted on ACOM's main campus, and will be held from 8am-12pm. Traci will have program brochures on hand, and will be happy to assist you with any questions you may have about UCF HCA (Gainesville) Psychiatry Residency program.
---
Annual American Psychiatric Association Meeting
Dr. Almari Ginory and two of our very own residents will be presenting at the Annual APA meeting this year. The meeting is scheduled to be held May 5-9, 2018 in New York City. The topics presented will include Cyberbullying and Treatment of LGBTQ+ patients. Be sure to stop by and say "hi" if you are in attendance!
---
PsychSIGN Residency Fair in May
Two of our residents, Dr. Diaz and Dr. Leandre will be in New York City at the PsychSIGN Residency Fair during the APA conference on Sunday, May 6, 2018. The fair will be located at the Sheraton New York Times Square Hotel from 10:00 AM to 11:30 AM. Dr(s). Diaz and Leandre will be happy to answer any questions you may have about the program at this event.